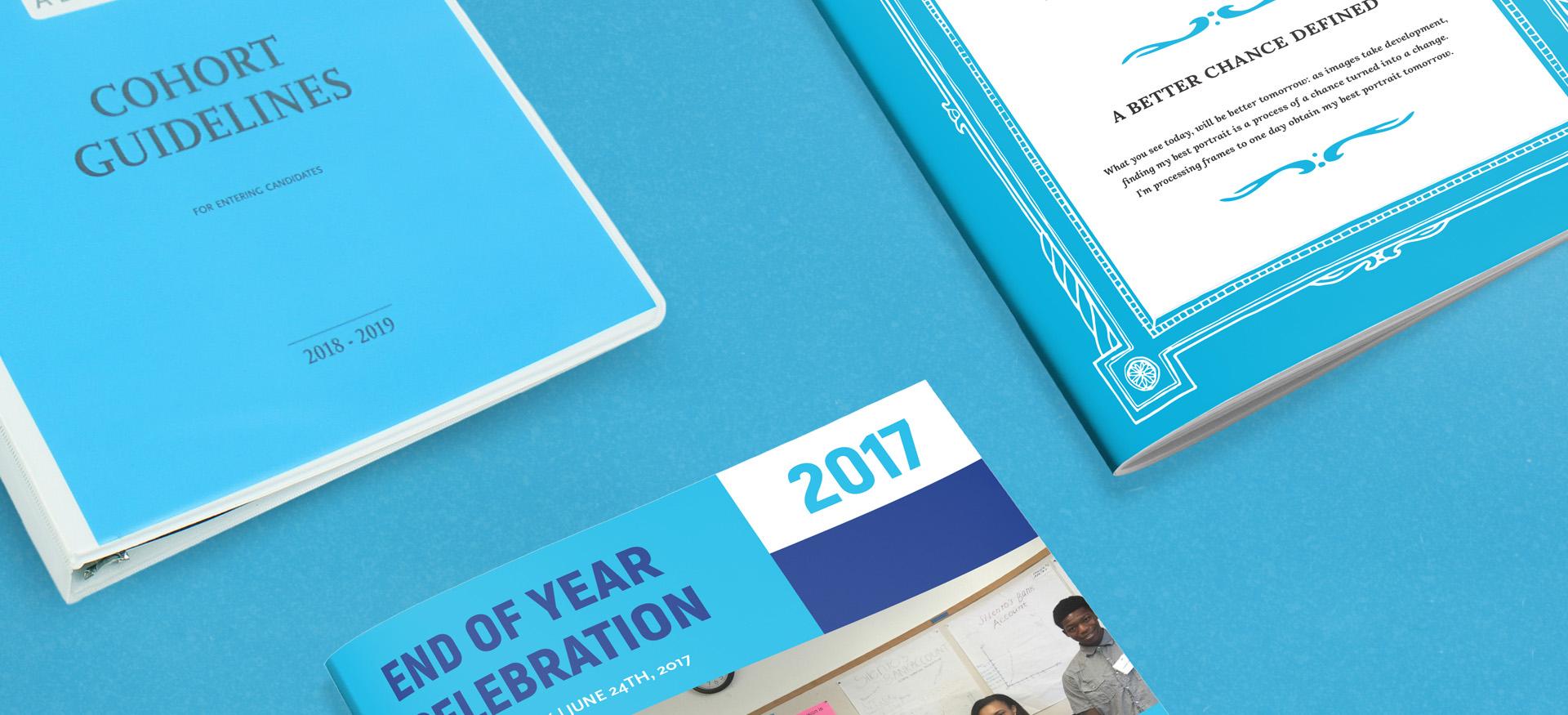 A Better Chance's mission is to increase substantially the number of well-educated young people of color who are capable of assuming positions of responsibility and leadership in American society. Since 1963, A Better Chance has been opening the door to educational opportunities for thousands of young people of color in this nation.
At the end of the school year A Better Chance holds an event that honors new and current scholars of the program. For the past two years I have helped A Better Chance in designing the program book for their End of Year Celebration. The theme for the 2017 Program Book was about building relationships, so I used geometric colored blocks as the graphics system for the program book.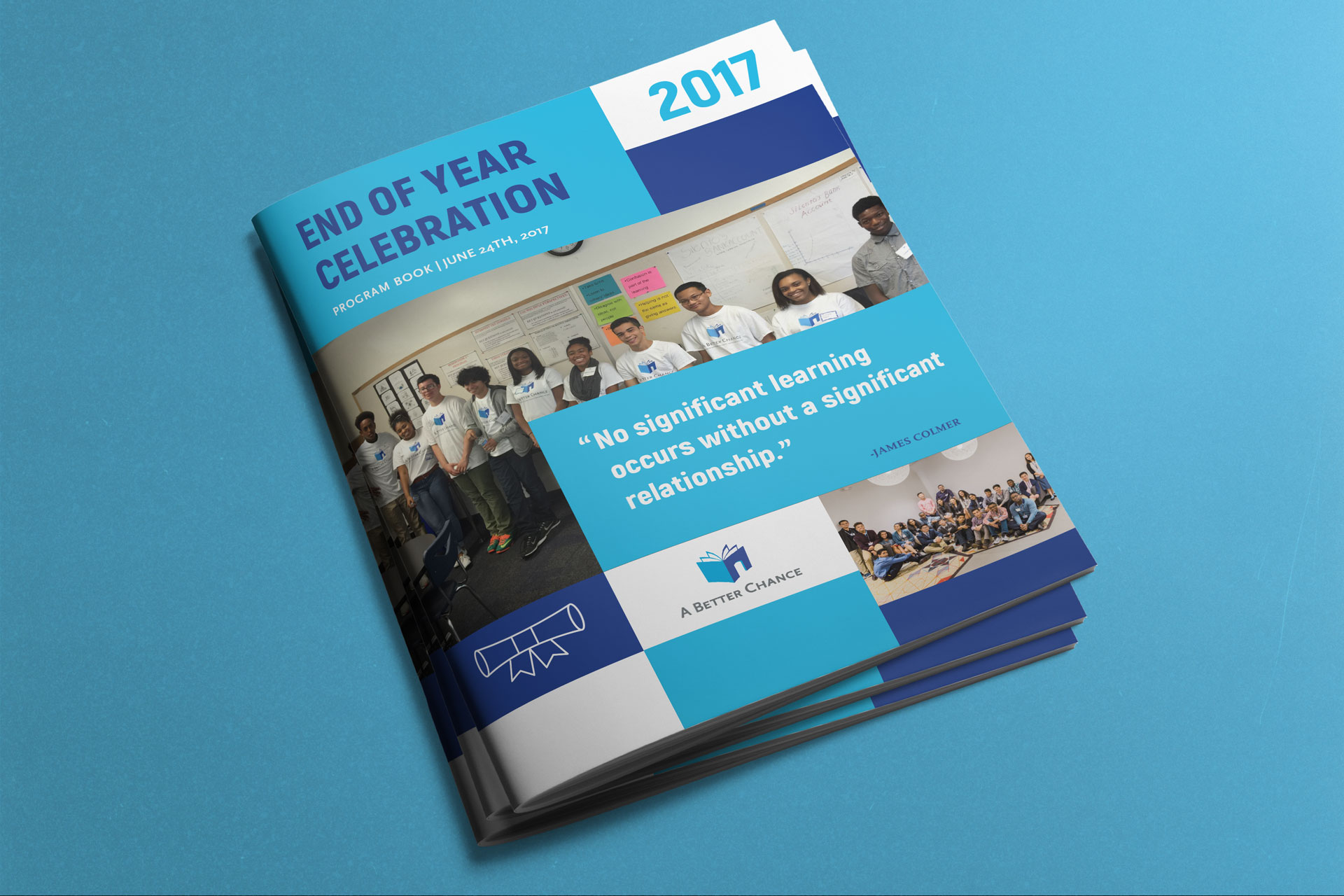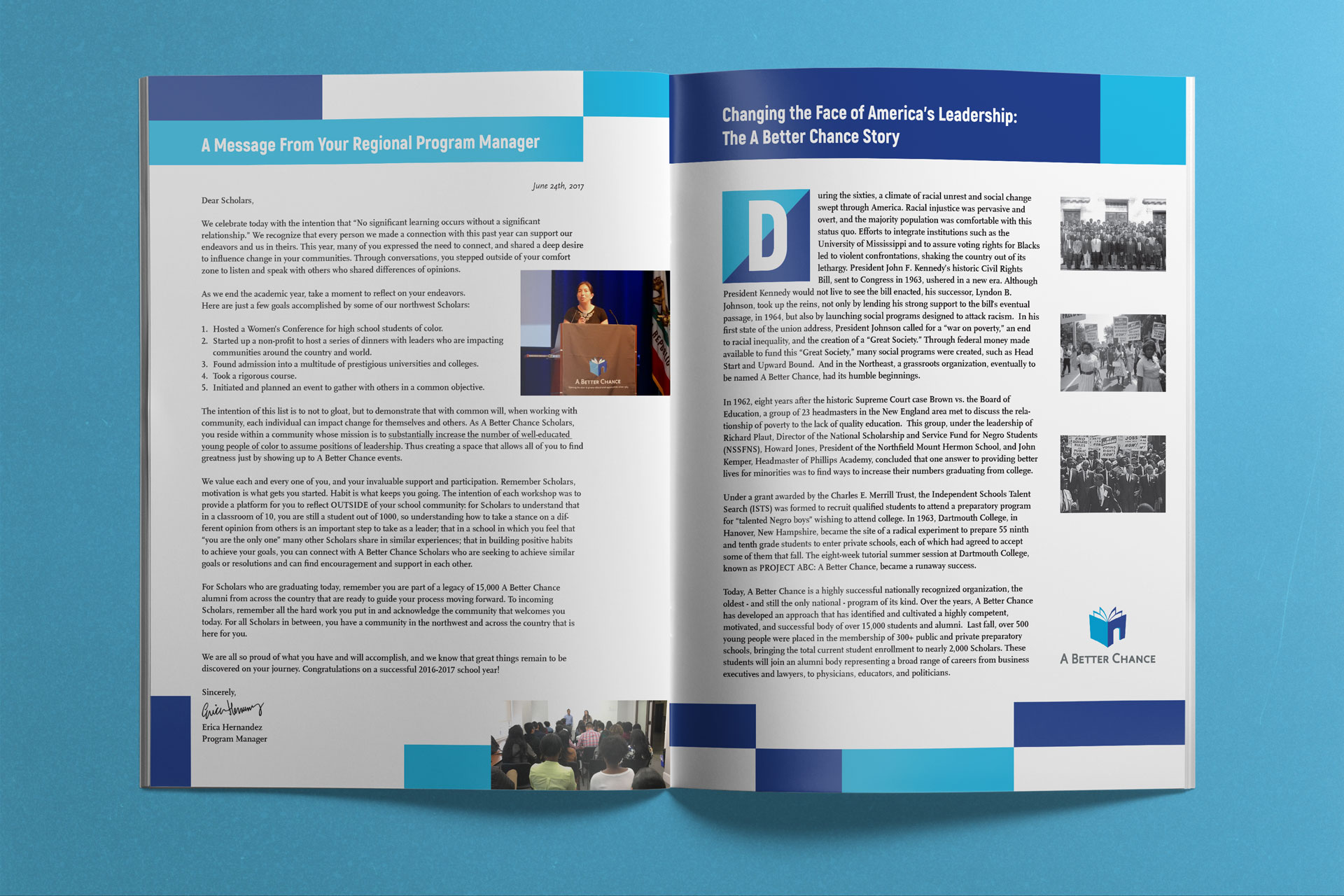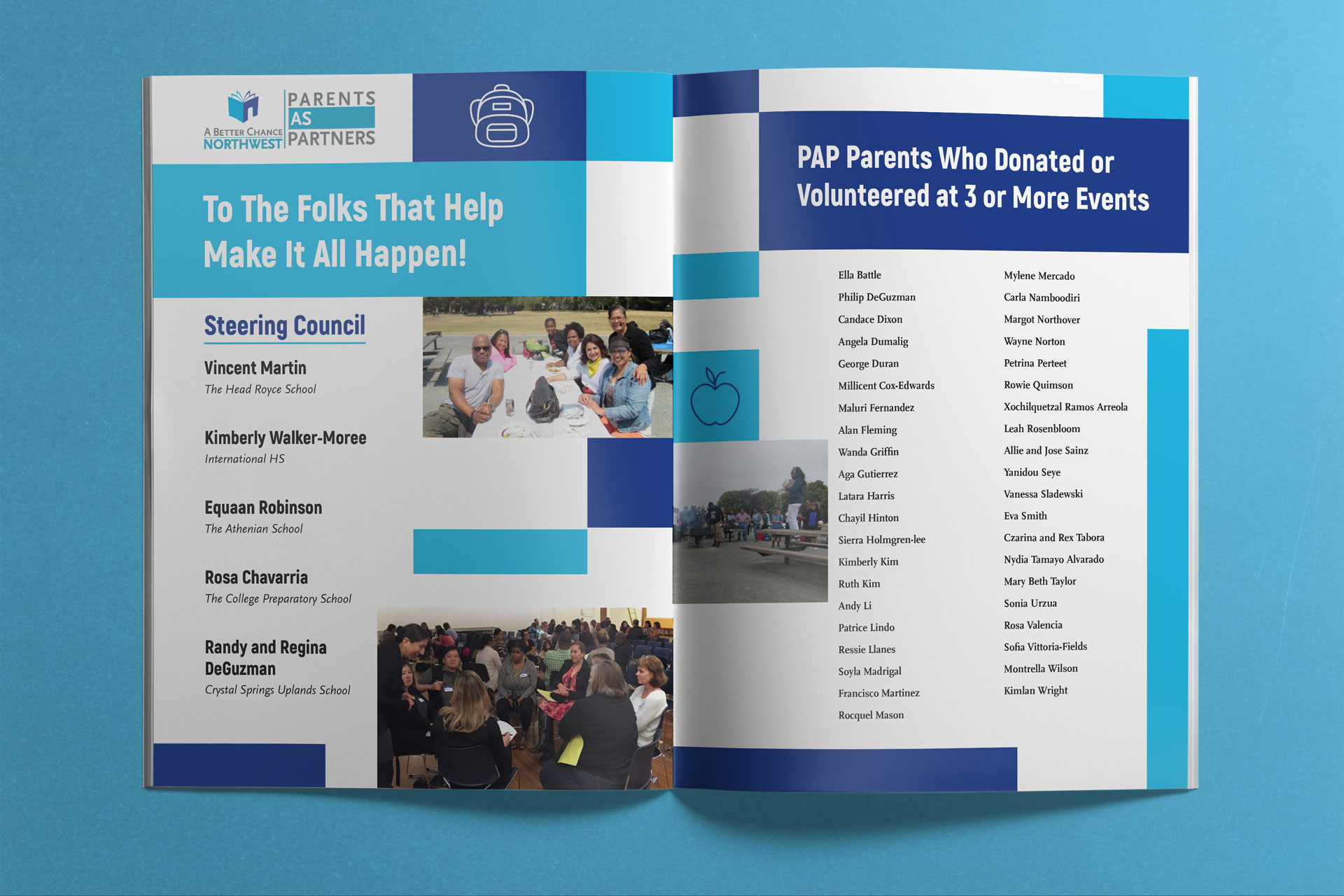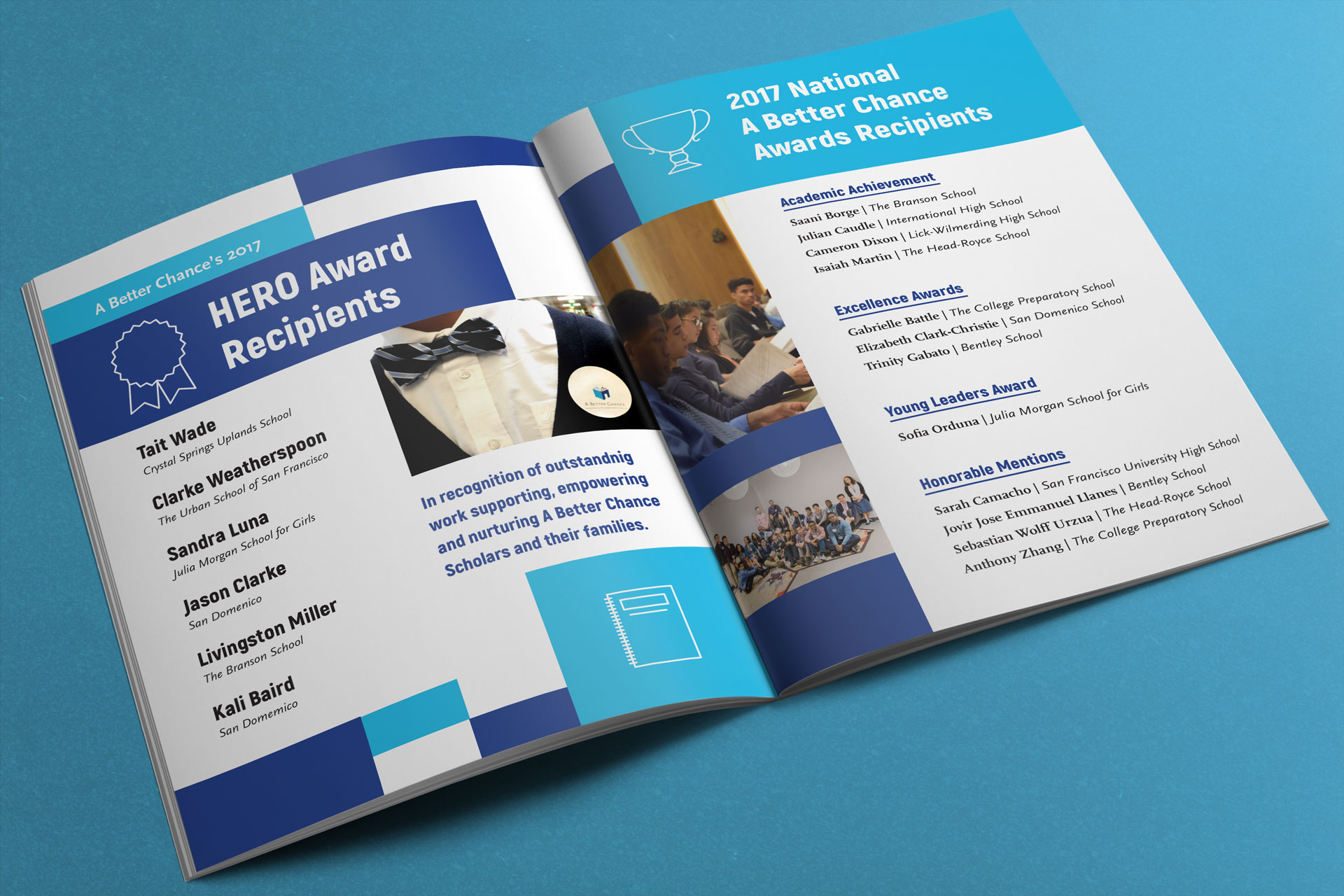 For the 2018 Program Book the theme was about presenting the best image of yourself. To interpret that idea I decided to display the information along with hand drawn frames, shelves and wall decor. I wanted the reader to feel like they were browsing through a hallway honoring the students achievements and their bright futures.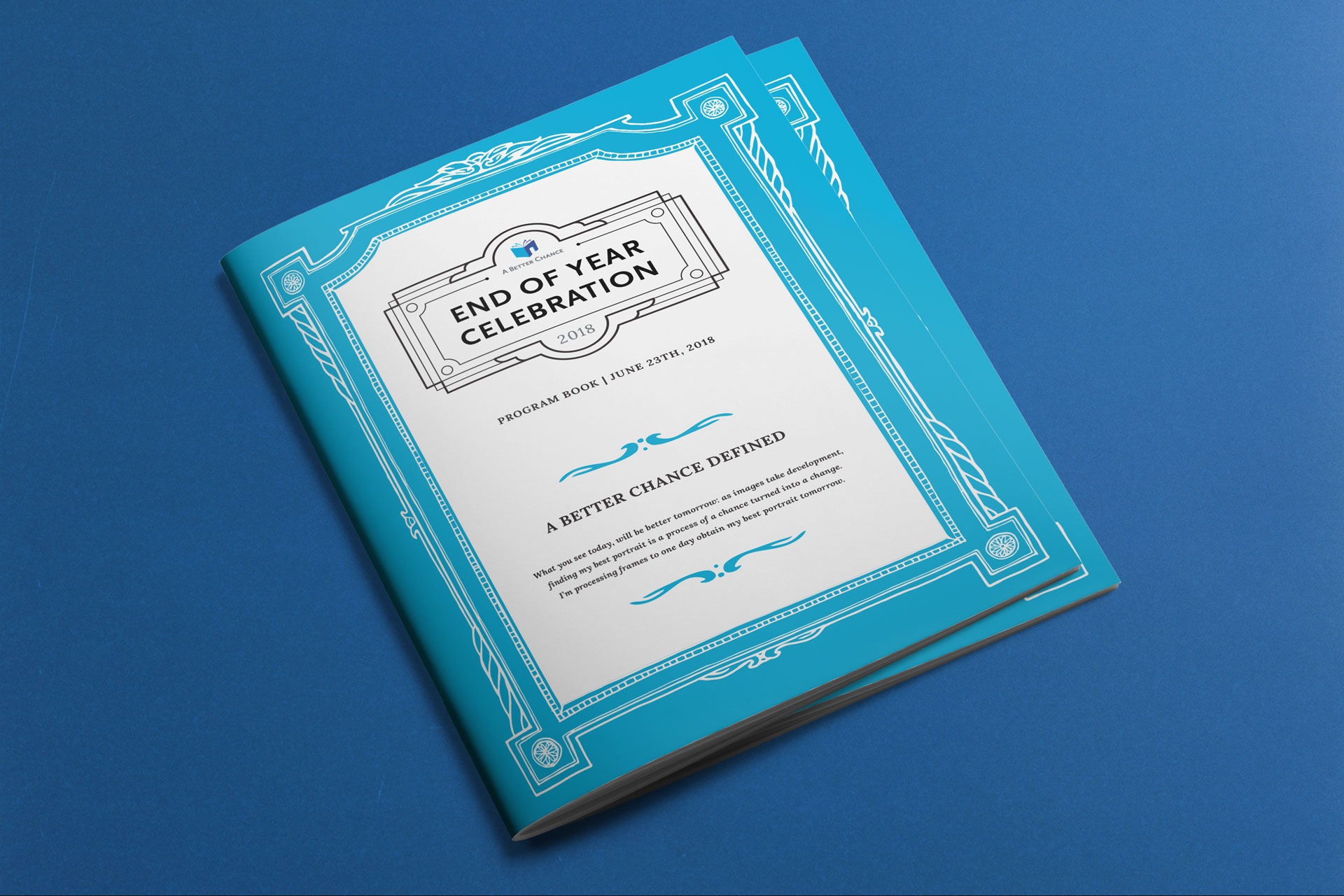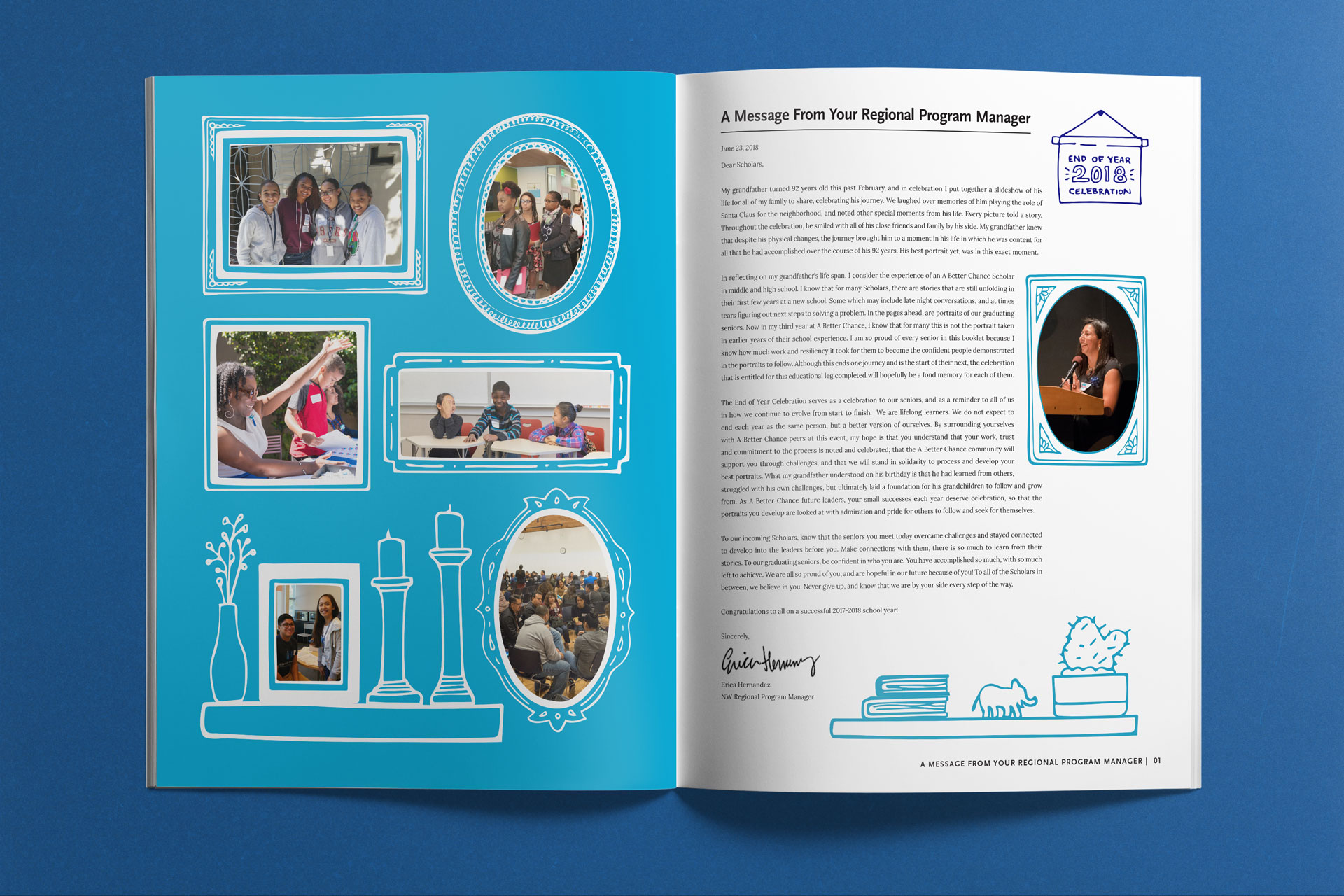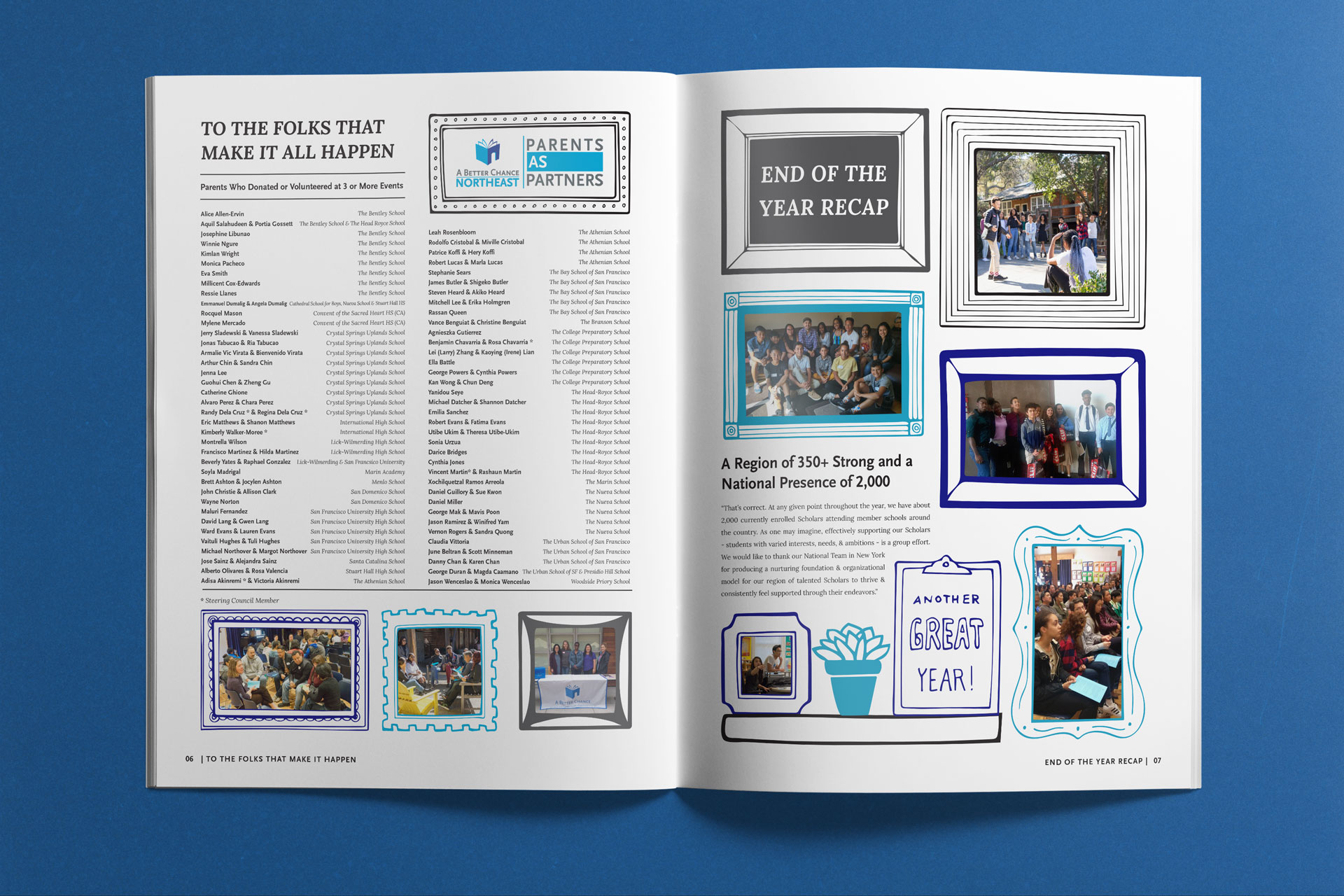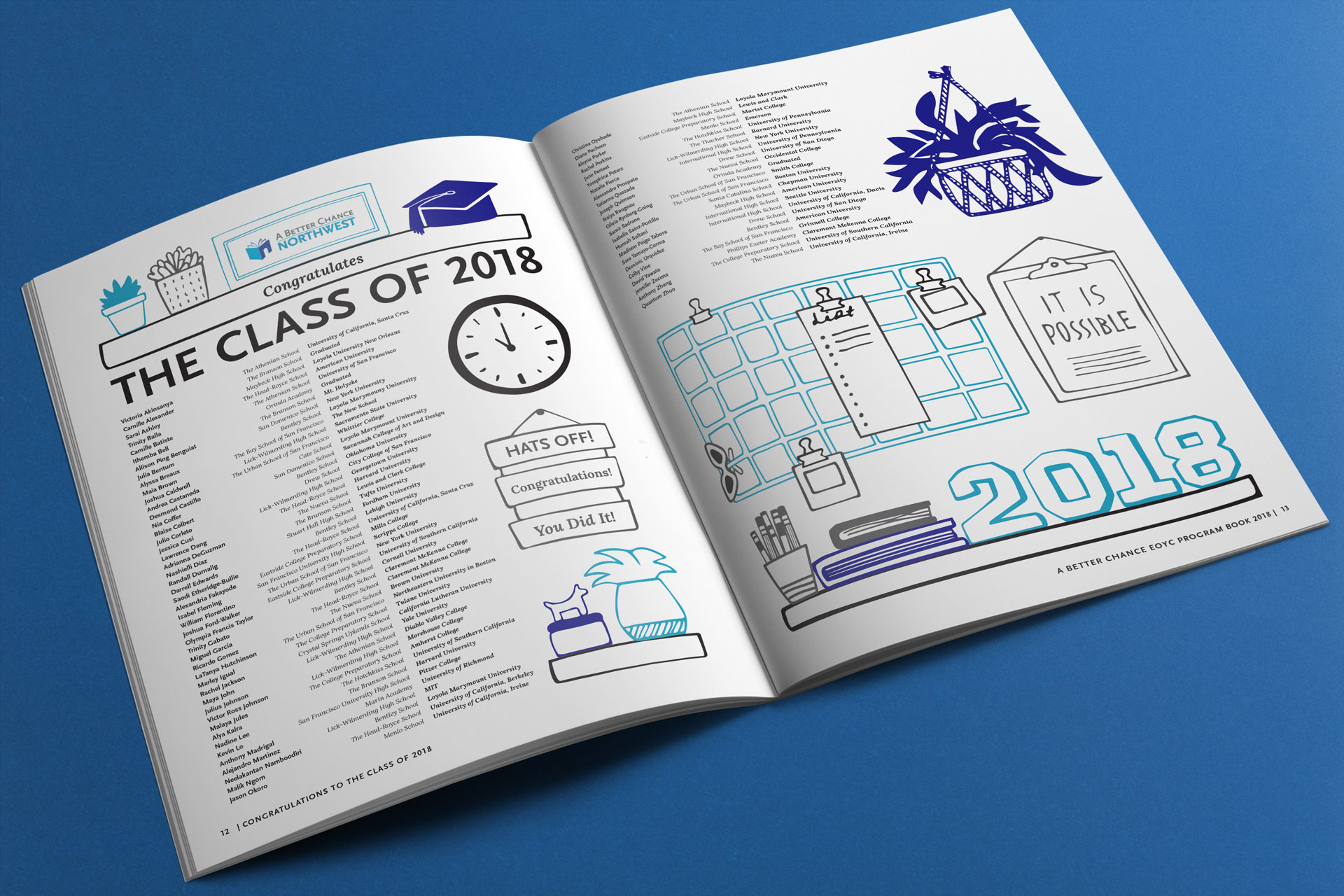 The Cohort Binder is a tool to help cohorts become scholars in the program. It contains the duties and responsibilities for a cohort to become a full scholar in the program. Before 2018, the Cohort Binder did not receive much attention in terms of design, but this coming school year A Better Chance wanted to elevate the experience of applying for it's cohorts.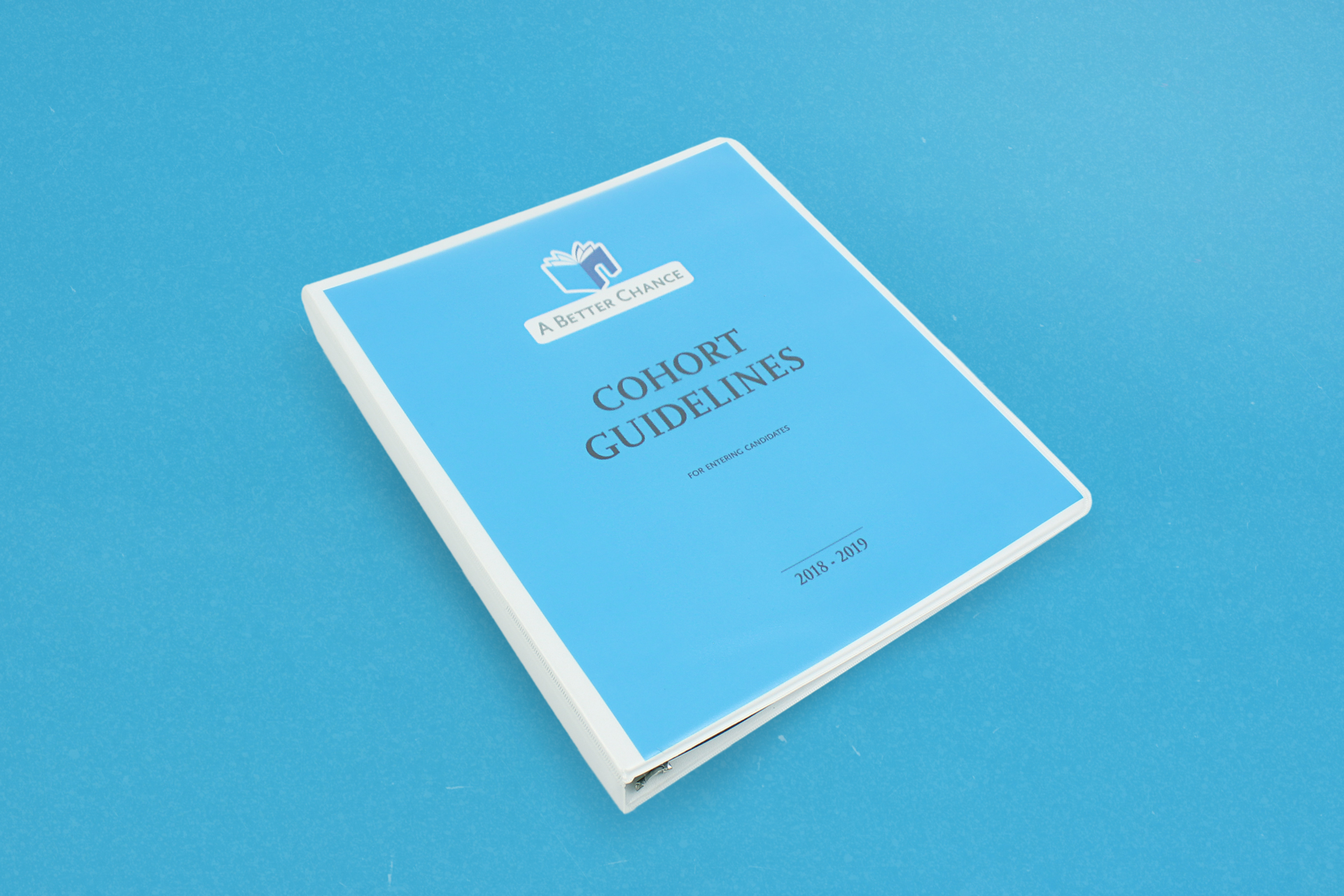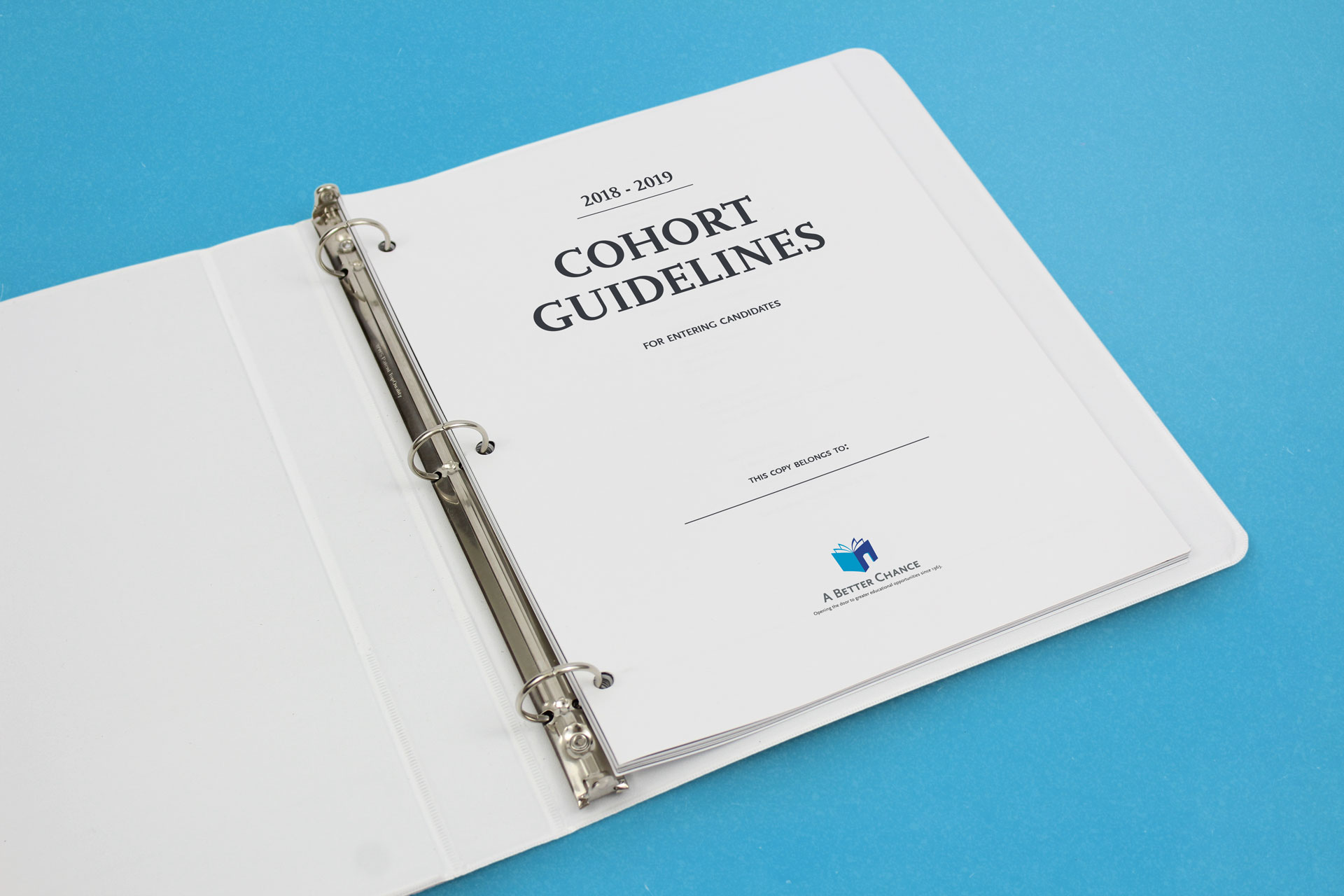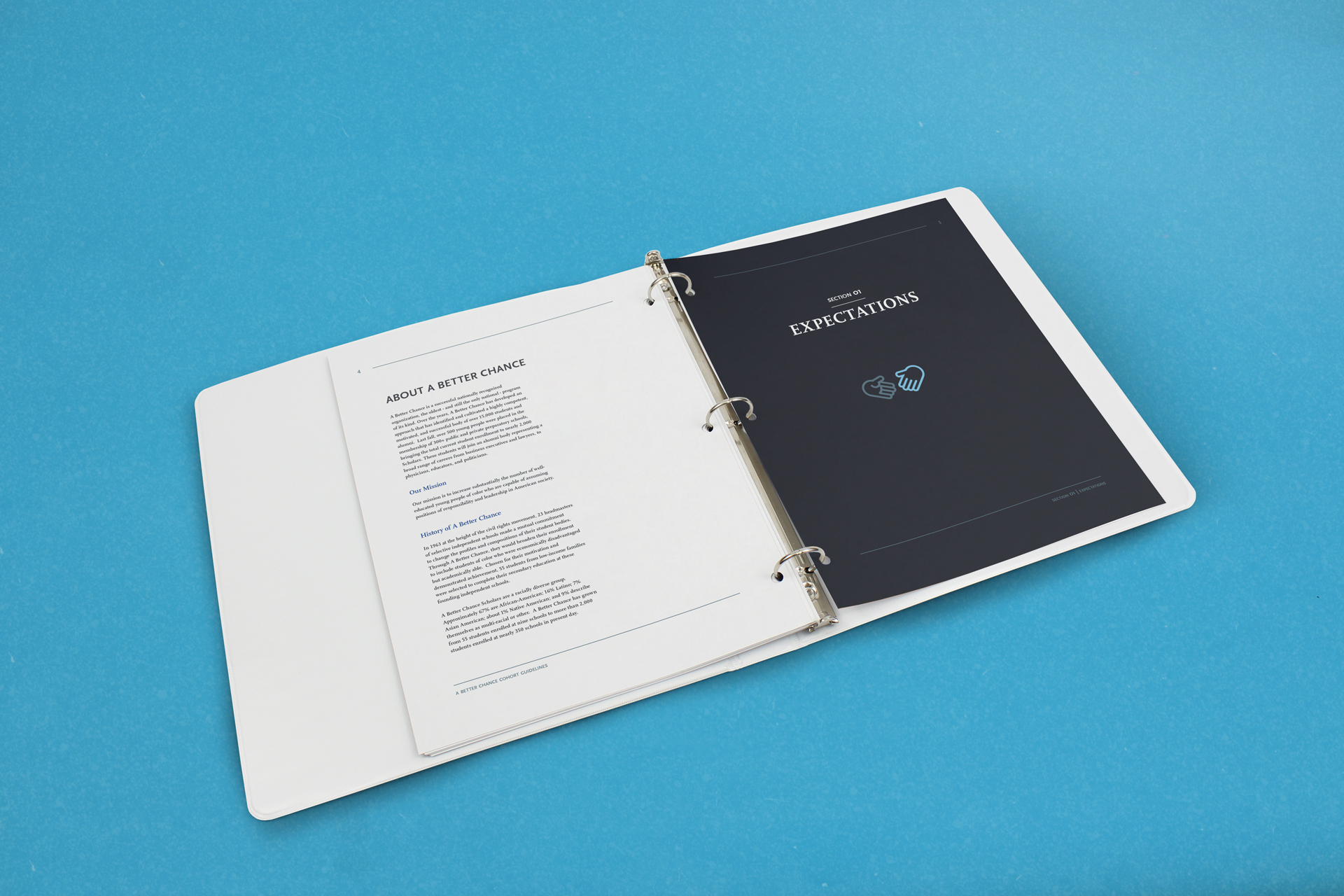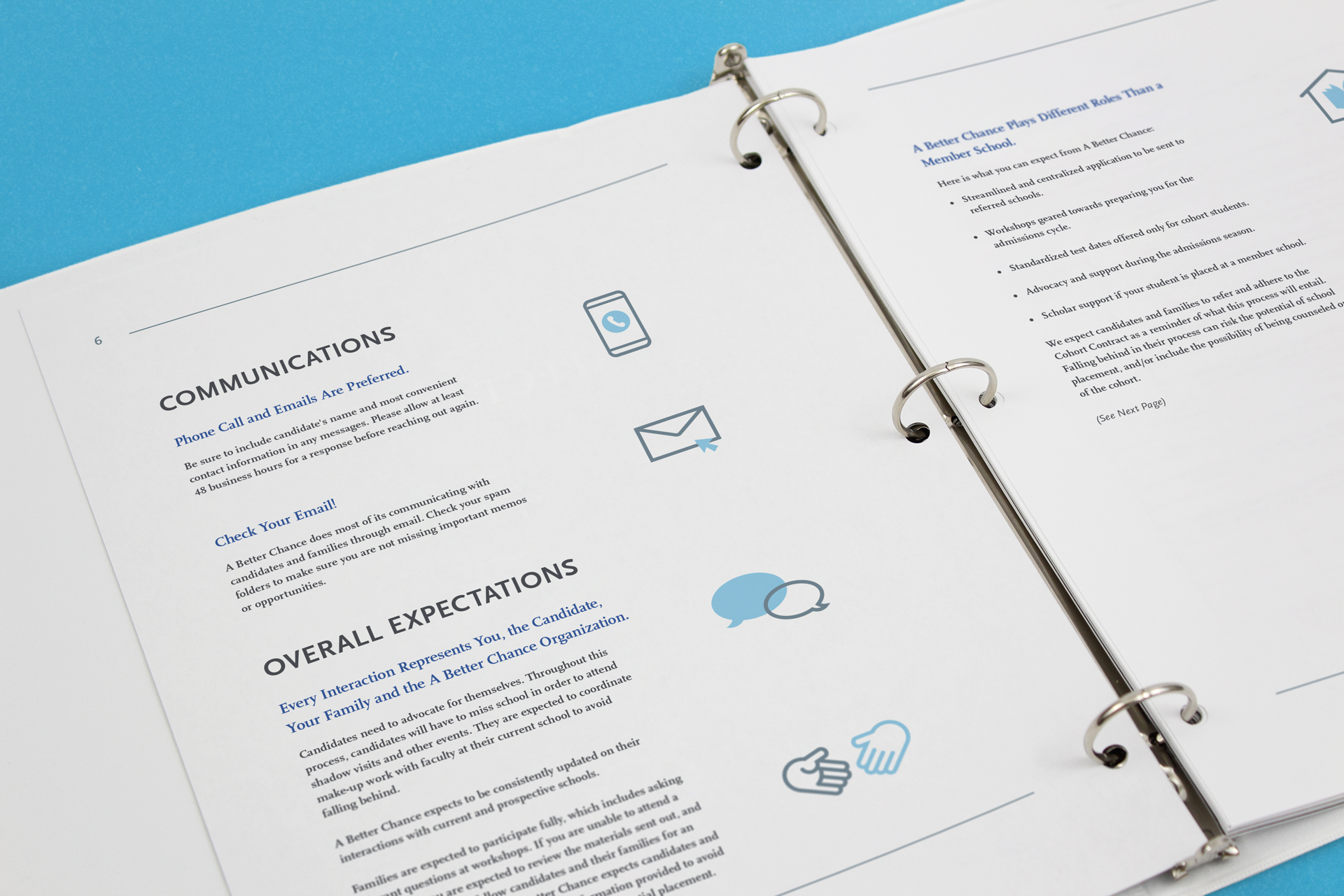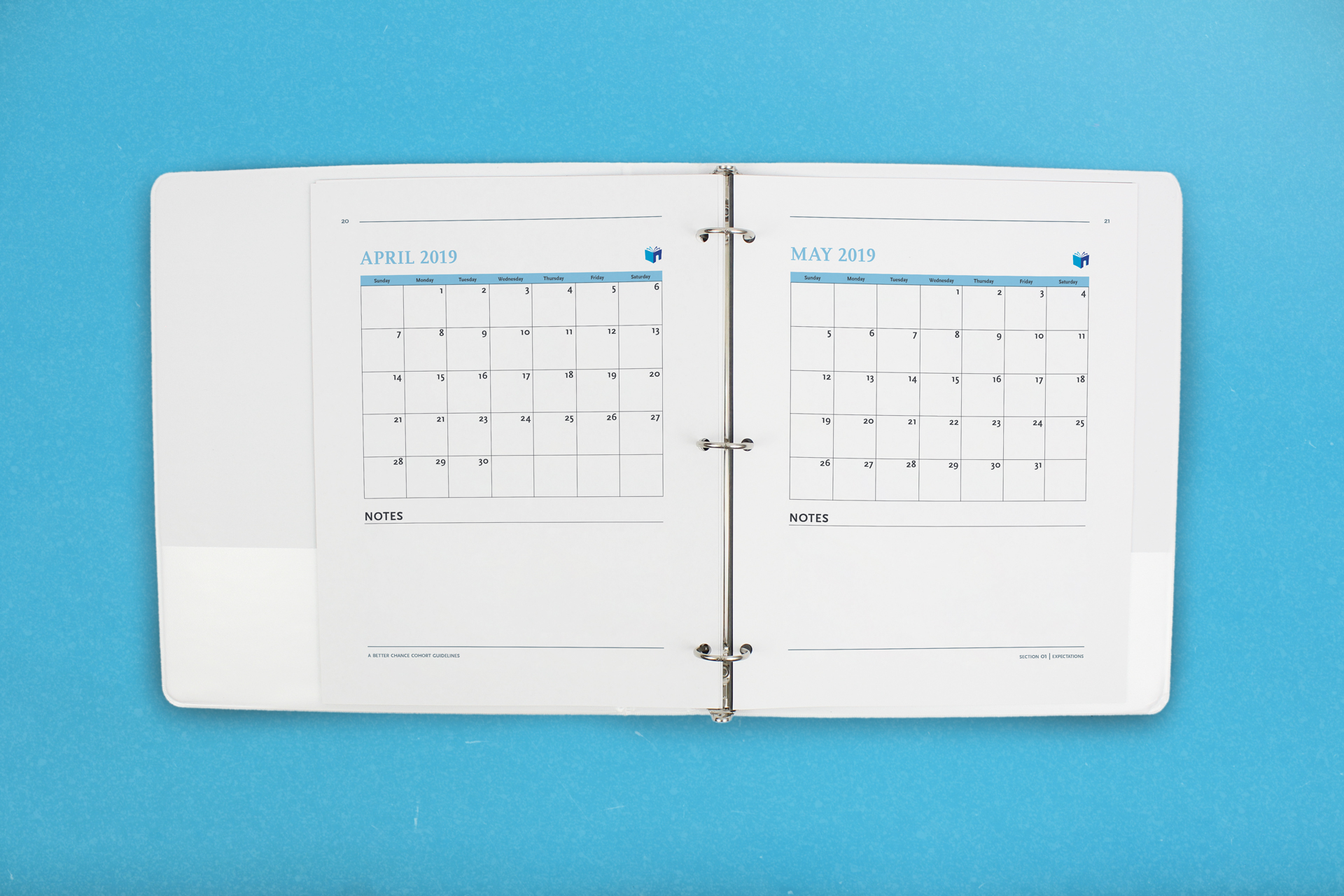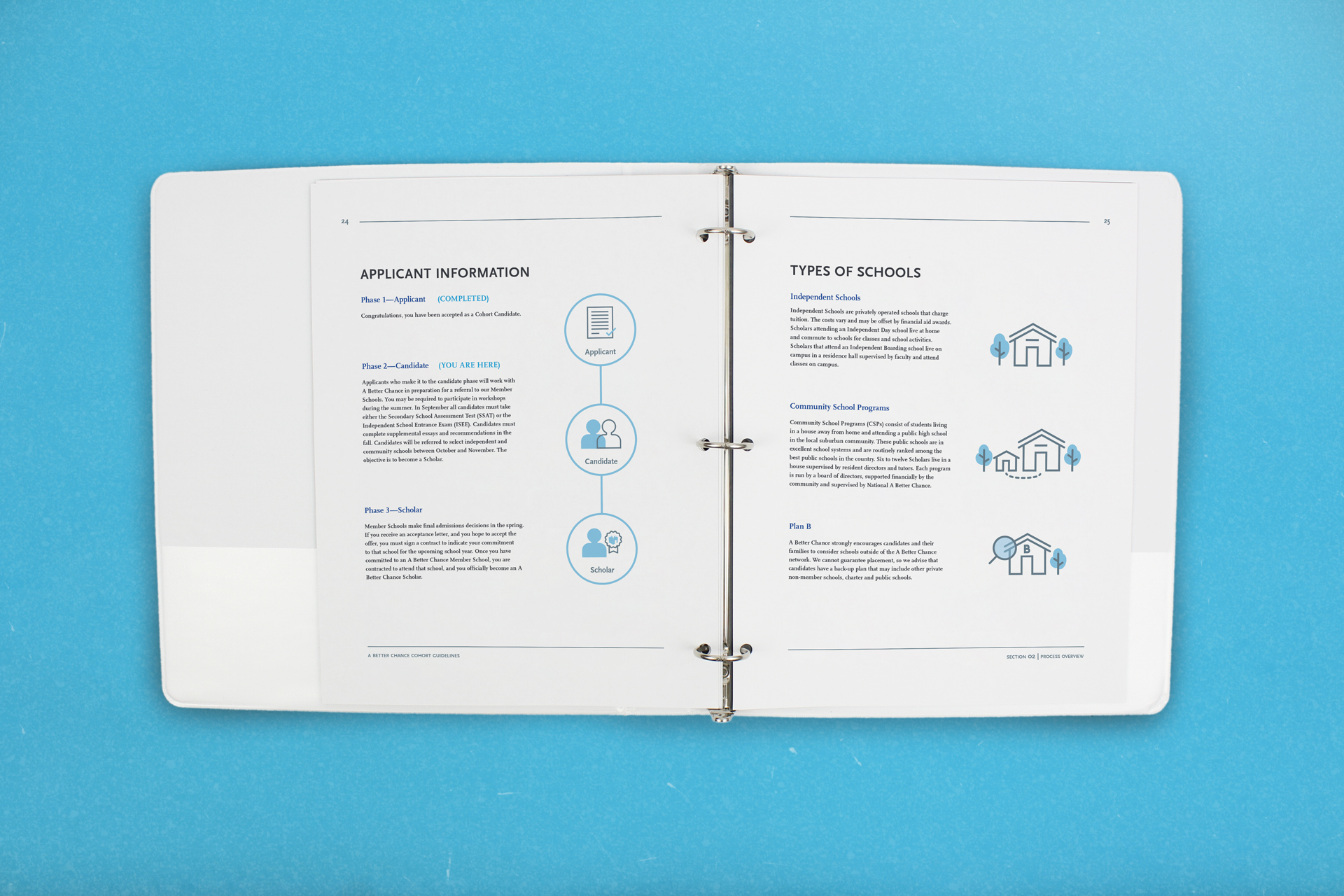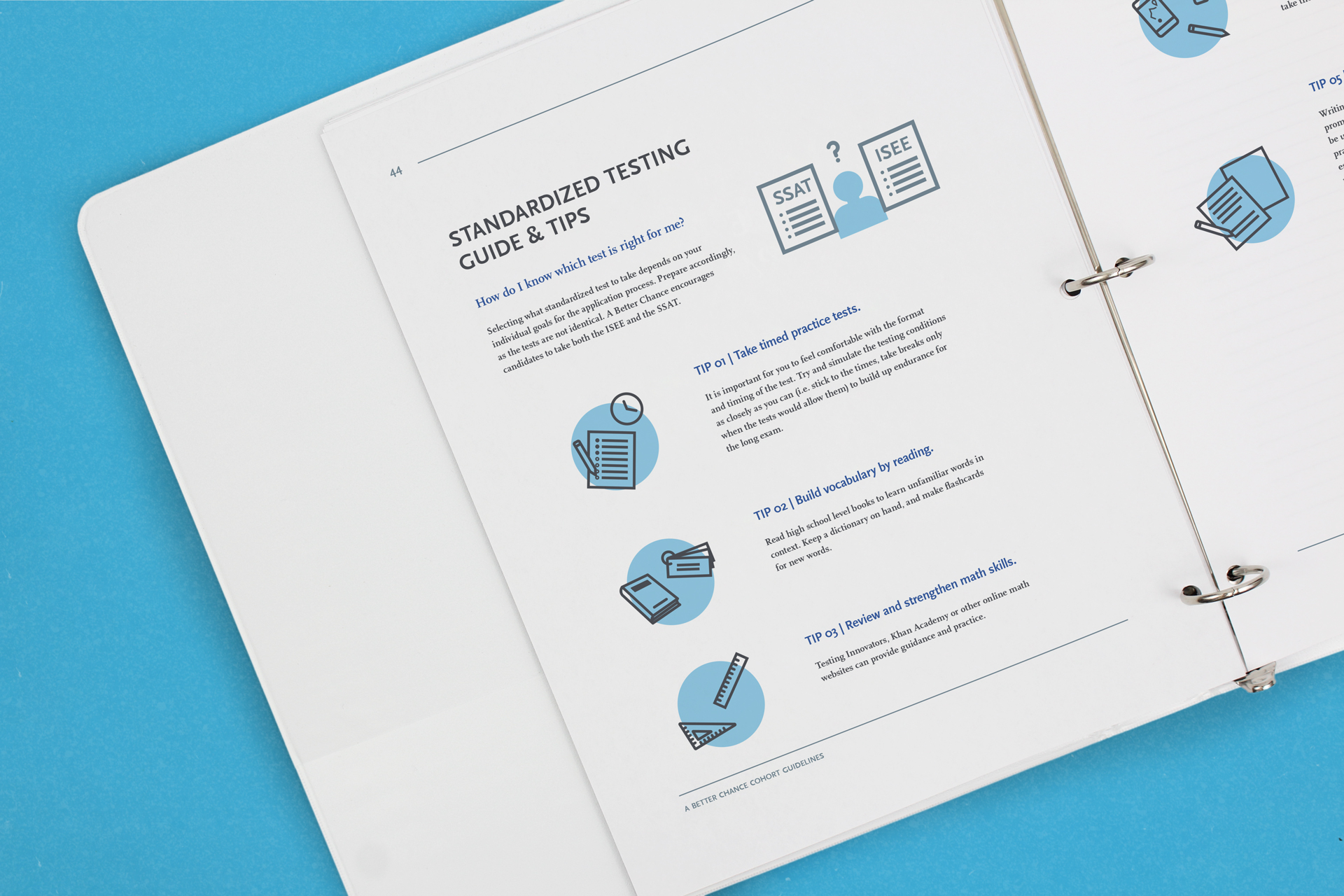 ×